Take control of your projects

Jira
Jira is an Atlassian tool that allows teams to develop software and manage projects and incidents in an agile and collaborative way. Reduce time, plan, supervise and measure with the flexibility that your teams need.
Atlassian Jira Consultancy

We are an Atlassian Gold Solution Partner
With over 18 years' experience as an Atlassian Solution Partner and a team of certified experts who have worked on +200 Atlassian integration projects with emerging companies around the world, you can trust Xeridia.
Experience the benefits of using Jira
Agile Projects
Jira is a flexible and versatile tool. Plan projects easily, create workflows and assign tasks to your teams to reduce time and improve efficiency.
Visibility
All project-related information is consolidated to one place so that it's always up to date. Comments, files, status changes and notifications are just some of Jira's features that help you streamline your projects.
Measuring Success
Monitor your teams' performance and task progress in real time. Jira lets you create custom reports or access quick views to help you detect bottlenecks.
Jira product features

Jira Software
The benchmark tool for agile software development in ALM and DevOps.
Software development project management
Sprint planning
Task assignment
Status control
Version control
Report publication
Scrum and Kanban boards
Customisable workflows
Roadmaps
Automation
Customisable filters
Link to incident management
Real-time information
Collaborative tools
Collect comments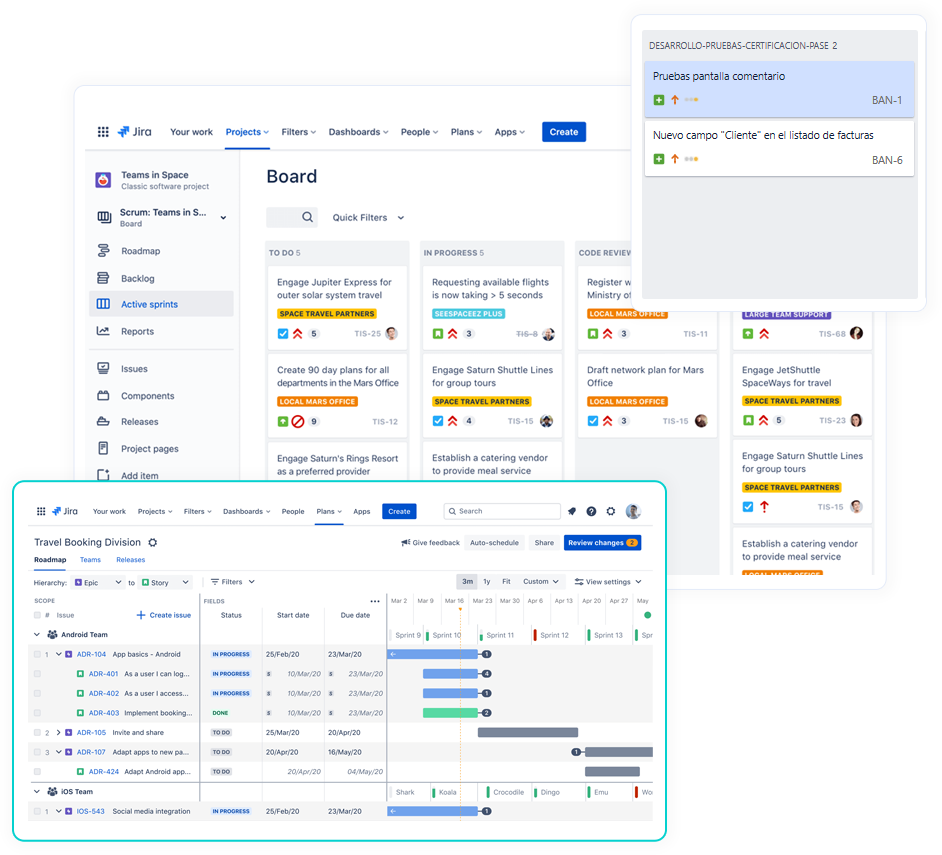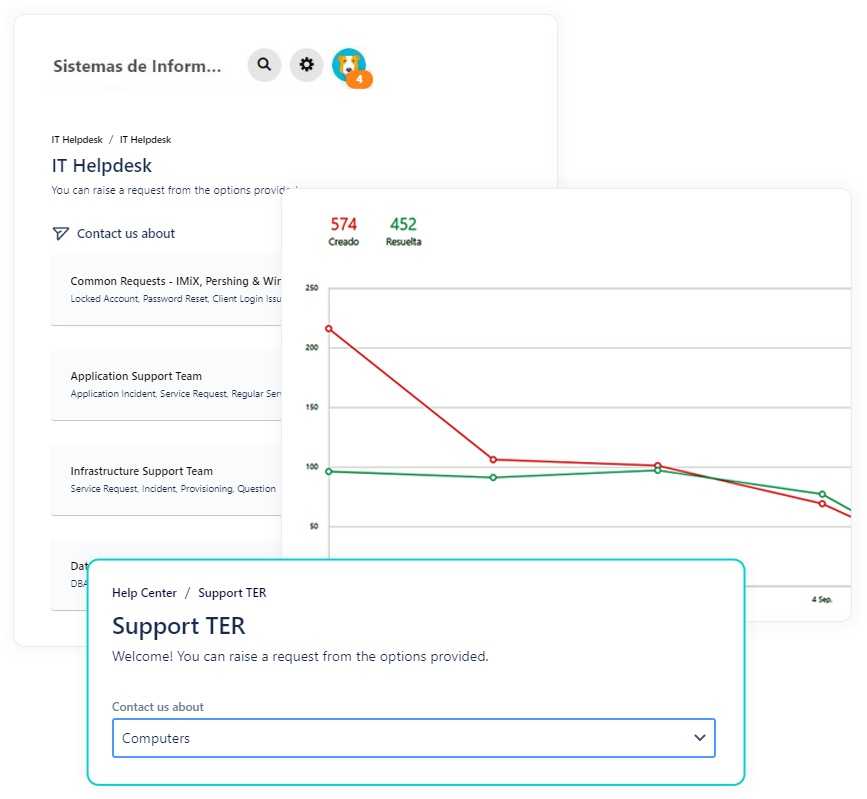 Jira Service Management
The ITSM tool for IT services and incident management requiring more collaborative work and delivery agility.
ITIL Certification
IT Service Management
DevOps and Support integration
Collaborative tools
Multi-device service
Report planning
Agent queues
Easy configuration
Reduced implementation costs
Integration with numerous Apps
Creation of corporate self-service portals
Automation
Approval management
Customisable workflows
Intelligent search results

Jira Work Management

The most competitive companies need agile project management across all their teams: marketing, HR, operations, finance, etc. Jira Work Management is THE solution for planning, managing and measuring success.
Project management
Task management
Calendar management
Customised workflows
Workflow templates
Task assignment
Consolidation of relevant information
Collaborative tools
Status control
Comments and notifications
Search engine
Publication of reports
Analysis with dashboards
Integration with numerous Apps
Multi-device service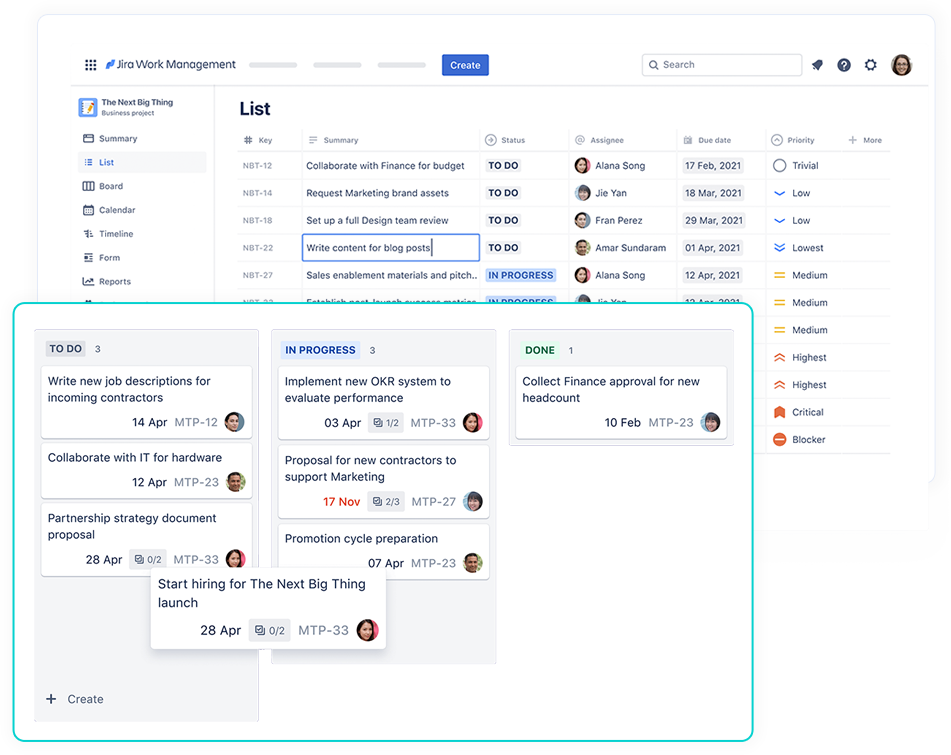 Quickstart service for installing Atlassian Jira
With our quickstart installation service, you won't have to worry about a thing.
Leverage our experience to get you up and running with Jira more quickly and efficiently, and avoid all the usual pitfalls and problems.
Functional. Simple. Reliable.
1
READY
Agile basic requirements gathering.
2
SET
Installation and integration of the necessary tools: JIRA Software, JIRA Service Management, Confluence, JIRA Work Management and LDAP integration.
3
GO!
Knowledge transfer to your team and you're up and running!
Integrate Jira with other Apps and take advantage of its full potential
By enhancing Jira's capabilities with other Marketplace Apps, you can develop a tailor-made solution perfectly suited to the way you work. Create a support service linked to a knowledge base, manage projects where Development and Operations work hand in hand with each other, and much more. The possibilities are endless!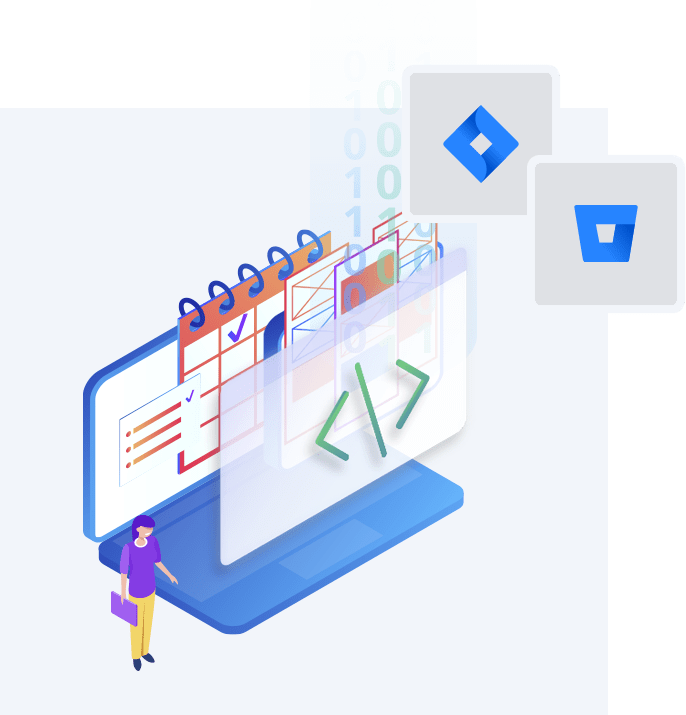 Jira Software y Bitbucket
Connect the two must-have products for software development teams: code confirmation, branch creation from incidents, etc.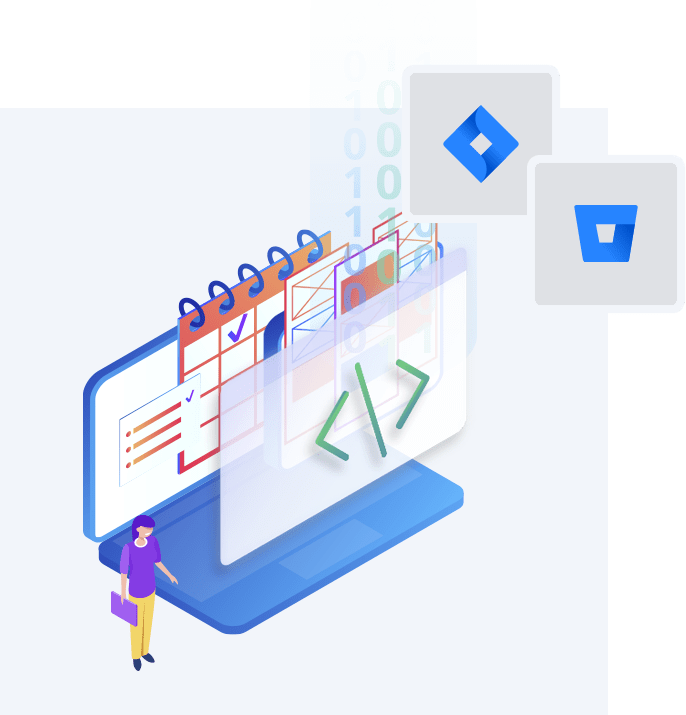 Jira Service Management y Confluence
Create a knowledge base for your company. Support services will be more agile, and users will be able to access the information they need, reducing incidents.
Choosing the right applications is what turns a tool into a complete solution that makes all the difference in your teams' work. Tell us about how you work, and our consultants will design an optimised solution for you.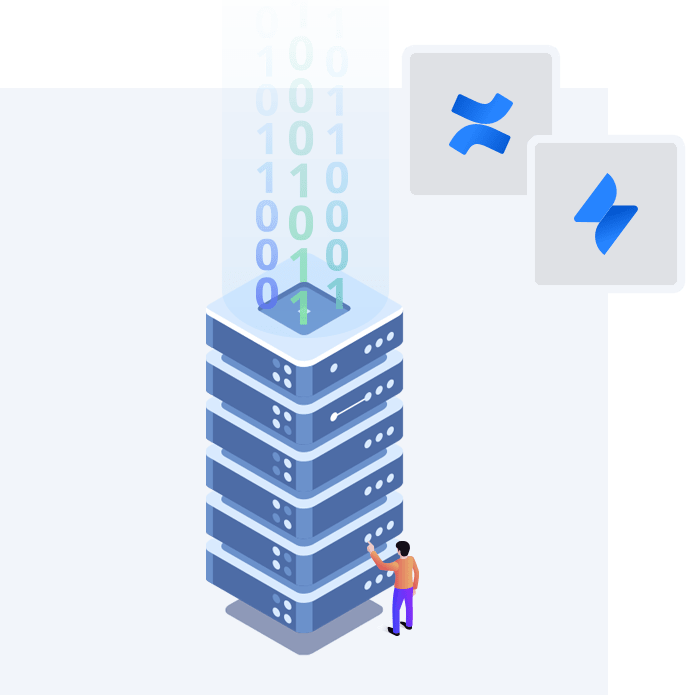 Get exclusive benefits when buying, renewing or upgrading your Atlassian licences with Xeridia. As an Atlassian Expert Partner, we can offer special conditions.
Jira plug-in development
Our developers have created a multitude of custom add-ons for Jira Work Management, Jira Software and Jira Service Management, providing extra functionality for our customers. With our custom plug-ins, you can:
Increase profitability and productivity
Get only what you need and save time and money.
























Agile
Quickly extend the features of your project management solution.
Customized
Adapt the Atlassian Jira ecosystem to your business model and processes, not the other way around.

Fast and reliable
Simplify processes and focus your efforts with single-function plug-ins.
Our Jira installation and configuration services
Our Atlassian-certified teams are experts in integrating and configuring Jira Software, Service Management and Work Management. Our experience is backed by numerous projects implemented in companies in Europe, the USA and Latin America.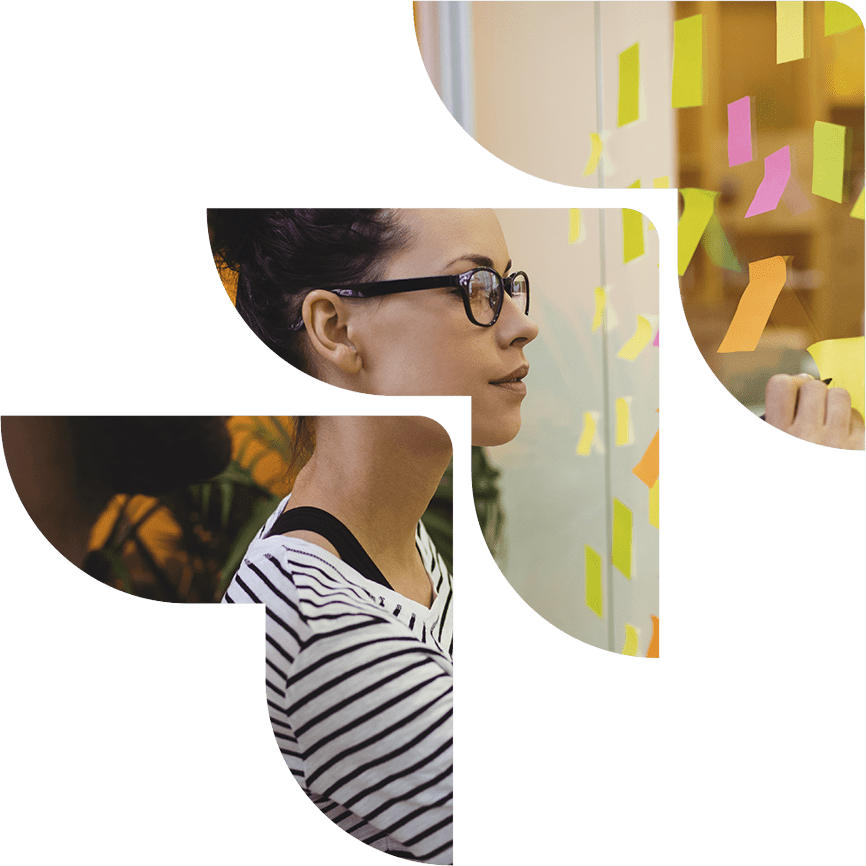 Installation of Jira products
Installation of Marketplace and third-party plug-ins
Implementation of specific schemes and fields (workflows, permissions, incident types, etc.)
Customized configuration
Data import
Migration processes
Integration of installed Jira tools (Software, Service Management or Work Management)
Integration with other external systems
Integration with internal systems and LDAP
Plug-in development
Implement the most agile and collaborative project management solution in your company.
Jira licensing and pricing – the best terms and conditions from the experts
Check the price of JIRA with our Gold Partner discount
We always look for the Jira licences that best suit your company and your business strategy. We advise you throughout the process at no additional cost, answering all your product-related questions. We also manage all the licensing requirements for the most popular Atlassian Marketplace Add-ons.
At Xeridia, we want you to have all you need to purchase your licences at the best price. Start enjoying all the benefits that Jira can deliver for managing agile teams.