Harness the power of information with Confluence

Confluence is Atlassian's tool for creating a collaborative space where teams can share knowledge and information in an efficient, scalable and secure way.
Atlassian Confluence Consultancy

We are an Atlassian Gold Solution Partner
With over 15 years' experience as an Atlassian Solution Partner and a team of certified experts who have worked on +200 Atlassian integration projects with emerging companies around the world, you can trust Xeridia.
Experience the benefits of using Confluence
All your knowledge in one place
Confluence is a scalable and secure tool that consolidates all your information into one collaborative space accessible to all your teams.
More efficient teams
Confluence works like a search engine. Your teams can access their shared knowledge and get answers to their questions quickly, spending less time on searches and working more efficiently.
Versatility
Confluence makes it easy to create and share content by providing a wide range of templates and integrating seamlessly with numerous applications to harness their full potential: comments, latest versions, calendars, projects, etc.
Confluence features and functionality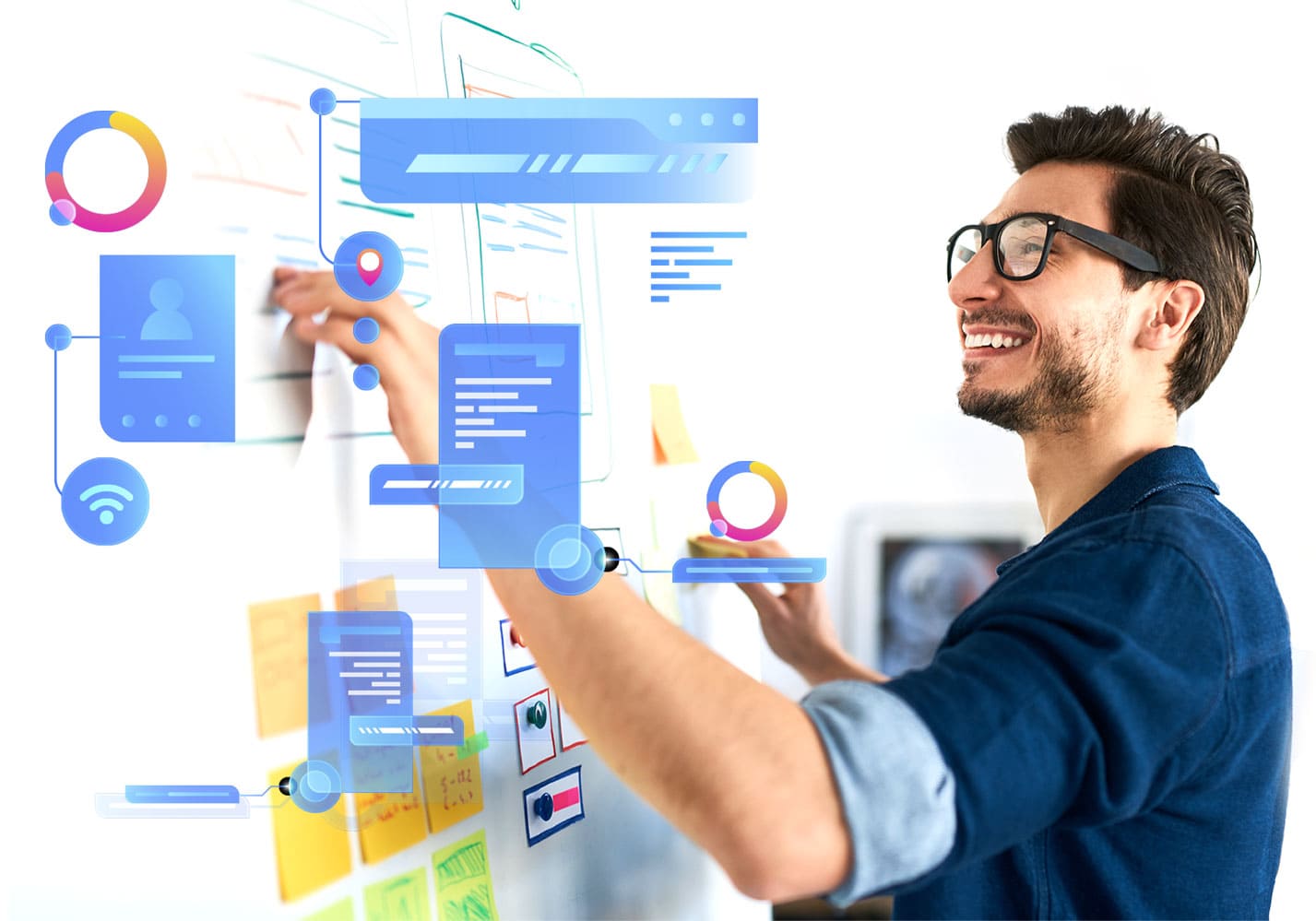 Document Management
Task Management
Requirements Monitoring
Status Tracking
Knowledge Base
Real-time Editing
Simultaneous Editing
Version Control
Document Indexing
Category Creation
Collaborative Tools
Búsquedas por texto
Text-based Searches
Mind Mapping
Comment Compilation
Want to integrate Confluence with other Apps?
Connect Confluence to your favourite tools to get the most out of them.
Make it easy for your teams to access all the information on your projects from just one place.


Jira and Confluence
Create and document your projects with Atlassian's two most popular tools.

Trello and Confluence
Link each task with the information needed for a more agile way of working.
Our Confluence services
We are experts in configuring Confluence and in developing customised plug-ins to meet the specific needs of our customers.

Consultancy
We can advise you on achieving the design that best suits the needs of your company, with suggested improvements and auditing of any deficiencies.

Configuration
We take care of implementing and configuring Confluence so that your teams can make use of all the features they need right from the start.

Development
Customisation is the key to success. We develop plug-ins that respond to the demands of your teams and strengthen the potential of Confluence.

Training
We can help your teams gain an in-depth understanding of the tool so they can work efficiently and make the most of its features.

Support and Maintenance
With our agile support model, you get the support you need when you need it most, and we deliver solutions that help you achieve your goals.

Migrations
We can guarantee a seamless migration process, with no data loss, both from third-party solutions and within Atlassian environments.
Transform the way your teams work and improve their collaboration and efficiency.
Confluence licences and pricing – ensuring teams of any size can work together
Check the price of Confluence with our Gold Partner discount
Our team of Atlassian experts will provide you with all the information and advice you need so that you buy the right licence to get you started with Confluence. We can clarify any doubts you may have about the product, hosting options, plug-ins and other technical aspects related to your purchase so that you get the best price with the best terms.
Our experts at Xeridia will manage all processes related to Atlassian licensing and Marketplace Add-Ons. Take full advantage of Confluence and the benefits it delivers for your teams and your company's know-how.
Contact us without obligation and we'll tell you all about the pricing and special terms we can offer.
Our experts will now calculate our best price using the information you've provided and send it to you very soon. To receive our best offer price, please enter your e-mail address below. Thank you.