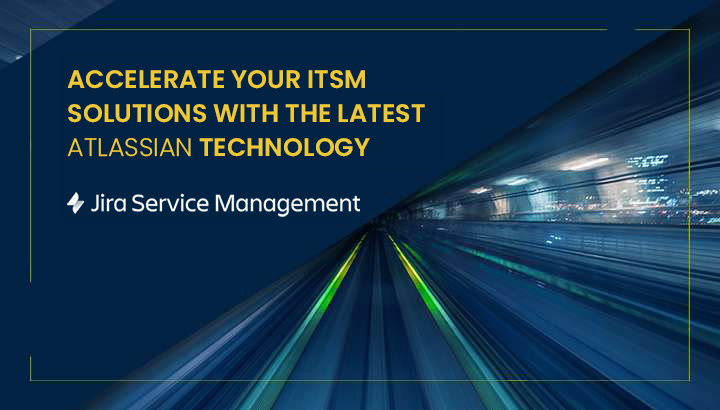 As part of its strategy to improve its products and solutions for customers and be able to respond quickly to changes in the market, Atlassian has announced the launch of Jira Service Management, the ITSM solution that enhances the capabilities of its successful predecessor, Jira Service Desk.
In an increasingly dynamic environment, customers are demanding a much more rapid response from us and, as companies, we are faced with the enormous challenge of responding instantly to their needs and delivering a high-quality service.
"According to a Gartner report, 80% of ITSM teams that have not adopted an agile approach by 2023 will be left with totally outdated ITSM solutions as other organisations adopt more agile ways of working. "
The objective behind the launch of Jira Service Management is for the development, operations and business teams to work together to respond to all these changing needs, creating unique software-driven experiences.
Improvements in Jira Service Management over Jira Service Desk
Much fastervalue delivery: Jira Service Management allows teams to define records and workflows tailored to their specific needs using a low-code approach that speeds up implementation and reduces costs. This makes it easier for other teams such as Legal, Human Resources or Finance to also take advantage of Jira Service Management to create their own processes. 
Gain more visibility for your organisation's work: Jira Service Management has more than 900 integrations with Atlassian products and other Marketplace apps. Contextualisation has been improved to support information-based decision-making.
Change management tailored to the DevOps era, covering planning development, testing, implementation, changes and optimisation:

New change request workflows.

Automated requests using continuous integration and delivery (CI/CD)tools such as Bitbucket Pipelines, Jenkins y CircleCI.

Risk assessment.
Modern incident management with Opsgenie: Opsgenie technology is included in all Jira Service Management cloud plans. It also provides enhanced integration with Jira Software, Bitbucket and Confluence: alert management, communication and collaboration on critical incidents, report creation and export to Confluence, and much more.
Improved features and interface for an intuitive and unique experience: Automation and much faster decision-making using bulk ticket management and machine learning to categorise similar tickets, etc.
What's next for Jira Service Management
Incorporation of Insight Asset Management, fully integrating the management of corporate assets (IT assets but also people, facilities, product catalogues, etc.)
Conversational ticketing through integration with Halp. Halp's technology also integrates with Slack and Confluence to create incidents and provide answers quickly to any questions that teams may have, while at the same time giving them direct access to the organisation's entire know-how.
For more than 15 years we have worked hand in hand with our customers to help them improve their ITSM solutions and support them in adopting Atlassian tools, evaluating the most suitable alternative, migrating from one tool to another, assisting with the installation and configuration of their Atlassian products, and clarifying any doubts that arise during the process.
Start improving your ITSM today with Jira Service Management