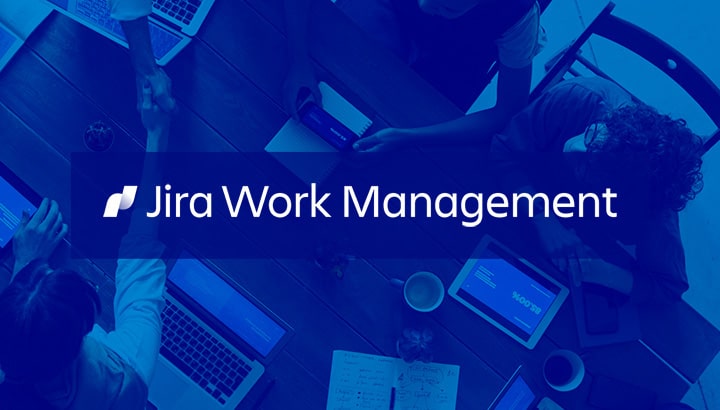 Simple and powerful. This is how Atlassian describes Jira Work Management, its new project management tool that promises to break down silos and streamline work across business teams. Jira Work Management – the next generation of Jira Core – was developed to extend Jira's potential to non-technical departments such as marketing, legal, human resources and finance. Many of Jira Work Management's features have been updated, and its interface has been redesigned. Highly visual and intuitive, this new interface streamlines the management and integration of work across team members. Tasks such as planning, assigning tasks, setting deadlines, prioritising, commenting and automating processes can all now be done from a single tool.
Jira Work Management's capabilities increase the agility of all types of projects. Regardless of how the various teams are organised, there is a view to suit each of them: the list view displays each project on a single row; the calendar view provides an overview of task dates and times; and the timeline view is ideal for managing larger, more complex projects. There is also a board view, much like a Kanban board, in which tasks can be moved quickly and easily through the workflow.
Each task can include a form with all the fields needed to summarise the task's requirements. Simply drag and drop to add descriptions, deadlines, attachments or comments. The workflows optimise process management, giving managers 360-degree visibility of project progress and the people assigned to each project activity.
One of the most powerful features of the all-new Jira Work Management is undoubtedly its automation options. These can be used to assign tasks, create messages and notifications, and customise rules, thereby freeing users from repetitive tasks so they can focus on what is important.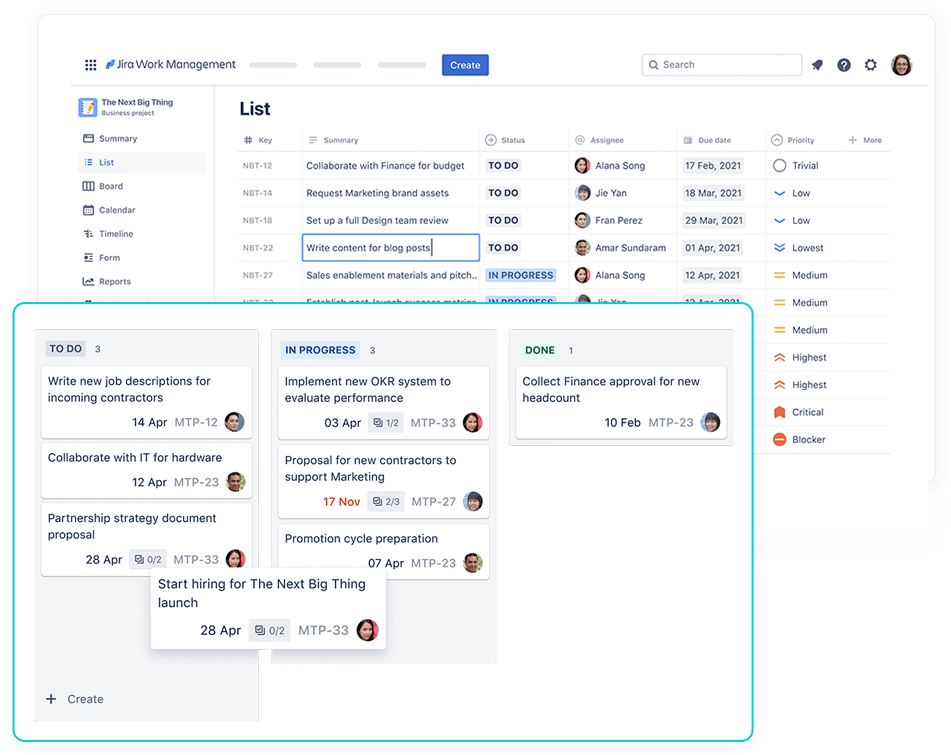 Atlassian's Jira Work Management is designed to make it quick and easy for business teams to choose how they want to work. Atlassian therefore includes more than 20 project templates categorised by department, a library of automations, and more than 30 customised reports and dashboards for measuring and monitoring projects from start to finish. In addition, Jira Work Management offers unlimited flexibility through its integrations with more than 500 tools and 3,000 extensions.
Jira Work Management is a cloud-based tool. All companies currently working with the Cloud version of Jira Core will therefore automatically benefit from Jira Work Management's new features without any additional configuration or risk to the integrity of their data.
We are therefore well qualified to advise you on how to structure work management across your teams, answer your questions about configuring Jira Work Management or using its new features, and help you tailor the tool to your current processes
Realise the full potential of Jira Work Management.
One of our consultants will inform you.