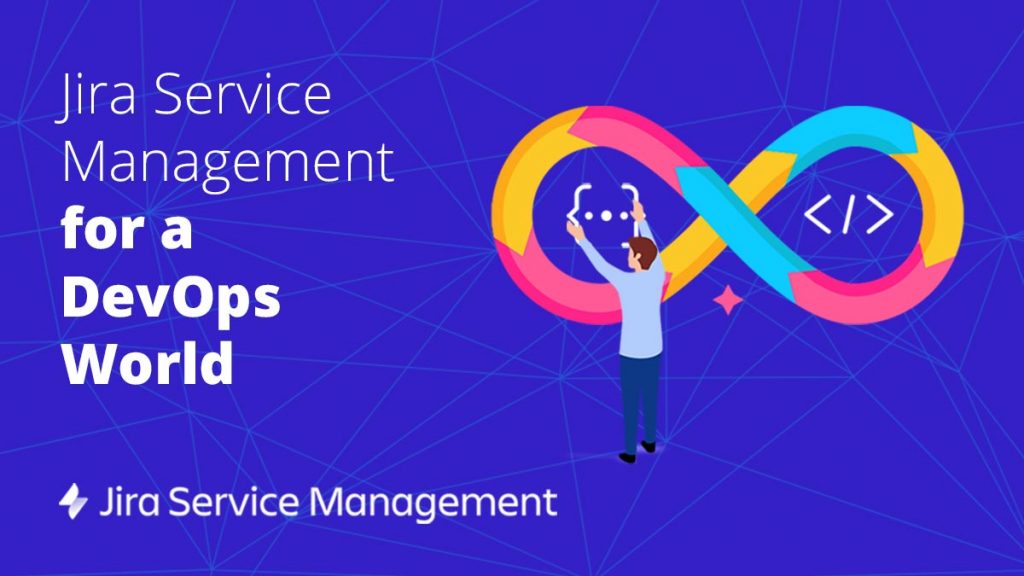 As IT teams grow, they have to deal with a constant increase in the volume of requests and incidents. This leads to a reactive way of working: your teams are constantly dealing with unplanned work and lose sight of delivering value.
IT service management (ITSM) focuses on how best to coordinate people, processes and information technology to guarantee optimal service. Some of the benefits of ITSM that lead to improved service and reduced costs are:
Alignment of IT teams with business priorities.
Customer-focused service desk and more efficient request management.
Knowledge management to promote a team culture.
Integration of software development and operations teams and the ability to collaborate across departments.
Continuous delivery and simplified change control through automation and collaboration.
Agile project management to accelerate incident prevention and resolution.
But it's not just about providing good service. You also need to be able to accelerate the speed at which your teams work. Jira Service Management is an ITSM solution built by Jira to help IT development and operations teams collaborate at high speed, respond rapidly to business change and deliver a great service experience to customers and employees alike.
As well as features such as help and support portals, a service catalogue, queues, SLAs and automation, Jira Service Management boasts:
Change management designed for the DevOps era: delivering improved decision-making with more comprehensive contextual information from both software development and infrastructure-related tools. Automated risk assessment, advanced approval flows and integrations with popular CI/CD tools such as Bitbucket, Jenkins, etc. help to accelerate innovation.
Intuitive support features: providing not only end-customer portal capabilities but also a redesigned agent experience to help you categorise support requests, incidents, problems and changes more effectively.
Bulk ticket actions and machine learning capabilities, used to categorise similar tickets and help you react more quickly.
Modern incident management powered by Opsgenie technology: with on-call scheduling, alert groups, incident swarming and many other Opsgenie features now included in all Jira Service Management Cloud plans.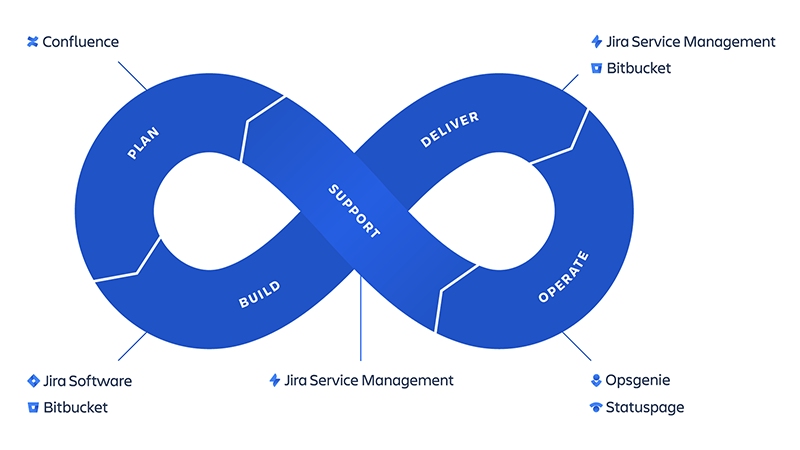 3 reasons why IT teams need Jira Service Management
The ability to consolidate development, operations and support into a single platform: this tool is built for the DevOps era. Its integrations with Confluence, Opsgenie and Statuspage empower teams to collaborate and resolve issues faster.
A tailor-made solution for your team: with its extensive Marketplace and supported applications, you can create a bespoke delivery service tailored to your organisation's specific needs.
Intuitive installation and configuration: with code-free installation, straightforward configuration and templates for the most common use cases, any team can improve their services and value delivery.
According to Forrester, teams that adopt an agile ITSM model will quickly see a dramatic improvement in performance and speed of deployment, as well as a significant reduction in costs.
Higher return on investment
246% ROI increase when moving from legacy tools to ITSM
Faster value delivery
Average implementation time is 2 months
Improved efficiency
Productivity improves 61% by using integrated, intuitive workflows.
*Forrester Consulting's Total Economic Impact Study.
Want to see Jira Service Management in action?
Ask our consultants for a no obligation demo.