Xeridia is purchasing the building located at 16 Avenida Padre Isla in León in order to advance its growth strategy.  Xeridia will move its headquarters from its current location at the León Technology Park, continuing to develop national and international projects from the Leonese capital.
The building's history
The building, one of the few examples of Rationalist architecture in the region, was designed in 1931 by architect Ignacio de Cárdenas Pastor to house Telefónica's telecommunications facility in León. Ignacio de Cárdenas was also the architect of Telefónica's emblematic national headquarters on Gran Vía in Madrid.
In 2003, the building was acquired by a new owner and completely renovated. Only the building's facade was retained. This renovation was completed in 2008. The building now boasts five floors with a surface area of approximately 1,700 m2. It also has two underground parking levels.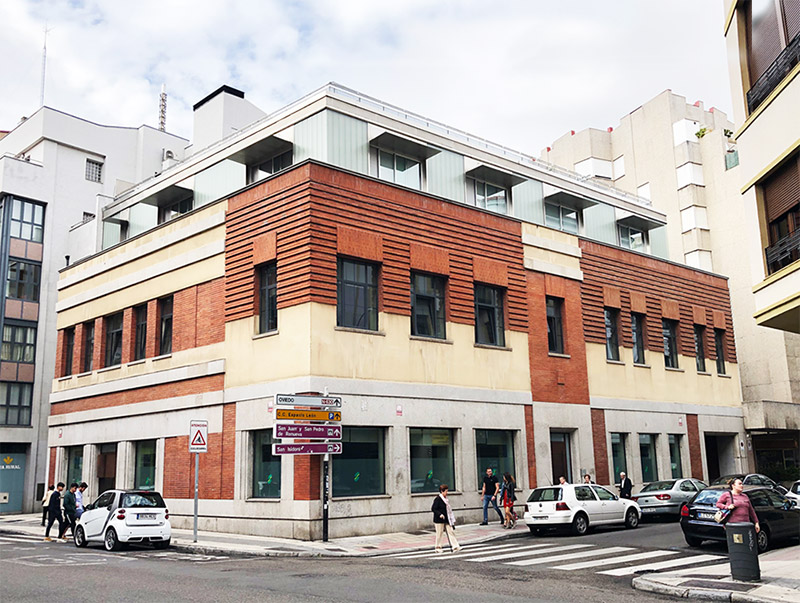 Other Xeridia locations
Since Xeridia was founded in 2003, its registered office has always been in León. However, Xeridia opened its first office at 17 Avenida de Brasil in Madrid, in a building that, coincidentally, once belonged to Telefónica.
In 2005, Xeridia moved its headquarters to León, to the city's Europa Building, and then relocated again in 2008, to the León Technology Park, where it has been for the last 11 years.
All these relocations have occurred as a consequence of Xeridia's growth. The acquisition of this new building will allow Xeridia to continue to grow over the coming years. It will also help drive the development of new national and international projects from León.
In addition to its new headquarters, Xeridia has offices in Madrid, in Calle María de Molina, and in London, at Canary Wharf (Level39, One Canada Square).
If you would like to find out more about Xeridia and the services it provides, check out our About section.