Embrace the new era of software development


Embrace the new era of software development
With Pivotal Cloud technology, you can give your business the agility, quality and scalability it needs to respond more quickly to market demands with minimal risk.
Xeridia is an official Pivotal partner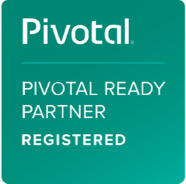 Xeridia has joined the Pivotal partner programme to help organisations innovate and adapt successfully to digital transformation.

This alliance strengthens Xeridia's ability to assist our clients in their Cloud-Native strategy by fully leveraging the tools and methodologies provided by Pivotal, the leader in a global technology movement that is transforming the way software is developed.
Our Pivotal Services
Regardless of the phase of Cloud adaptation your organisation may be undergoing,
at Xeridia we have a solution that is suited to your needs.
Development of Cloud-Native Applications
Design and development from the ground up of Cloud-Native applications built with Pivotal Cloud Foundry, the platform that automates and integrates the concepts of DevOps, continuous delivery, microservices and containers.
Cloud Migration
We support organisations on their journey to the Cloud by developing a roadmap that reflects their priorities and migrating a legacy architecture to the Cloud to provide the flexibility, scalability and performance required to meet the current demands of their business.
Cloud Co-Building
We combine our expertise in Cloud services with Pivotal's software development methodology to provide a service where our experts work closely with your team to accelerate the enablement and transformation of your applications, focusing on results and agility.
Pivotal Subscriptions
Get the most advantageous deals from an official Pivotal partner.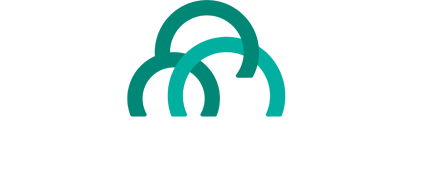 Choose the Cloud platform trusted by Fortune 500 companies
Pivotal Cloud Foundry (PCF) is the multi-cloud application PaaS that allows software development teams to focus on application development and innovation and forget about infrastructure. The Pivotal solution is optimised for fast deliveries, application development and deployment, scalable architecture and high availability, workflows adapted to DevOps and minimal risk of human error.
At Xeridia, we offer a wide range of services around Cloud Foundry's open architecture, adding real value to your business with our experienced team.
Pivotal Cloud Foundry Services
PKS is the solution for deploying, running and managing Kubernetes for a more efficient and effective transition to production.
PAS enables developers to accelerate execution and deployment times in production of Java, .Net and Node applications.
PFS will become the indispensable tool for server-less architectures.
If you want Cloud solutions that give you agility and cost-effectiveness with minimum risk.
CONTACT US
Benefits of the Pivotal Cloud-Native Model
Adopting a Cloud strategy supported by DevOps principles will help ensure the success of your business's digital transformation.

Improve business agility (speed and flexibility)

Enhance the customer experience

Respond quickly to changing market demands

Build and maintain a greater competitive advantage

Increase collaboration with external partners

Improve efficiency