The Definitive DevOps Toolchain
Orbis is more than an agile team tool, Orbis is an ALM solution that automates software development and delivery processes. Principally built on Atlassian Software, our suite of tools will help your team increase traceability, reduce waste and stay aligned.
Why Orbis
Orbis creates a unified and automated system for developing and delivering high-performing software applications.
Regardless of your methodology, you can manage and automate end-to-end software delivery and deployment: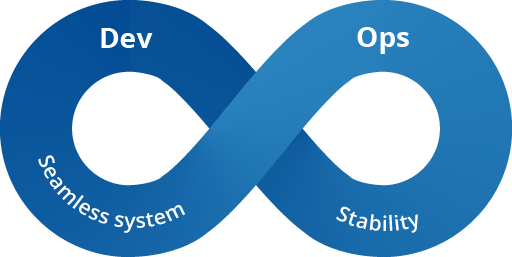 Team Resources
Development process
Continuous Integration
Continuous Delivery
Release management
Quality assurance
Technology Operations and Infrastructure
Deployment
How Orbis works
Harness the full power of Atlassian and various open-source technologies in a beautiful simple application.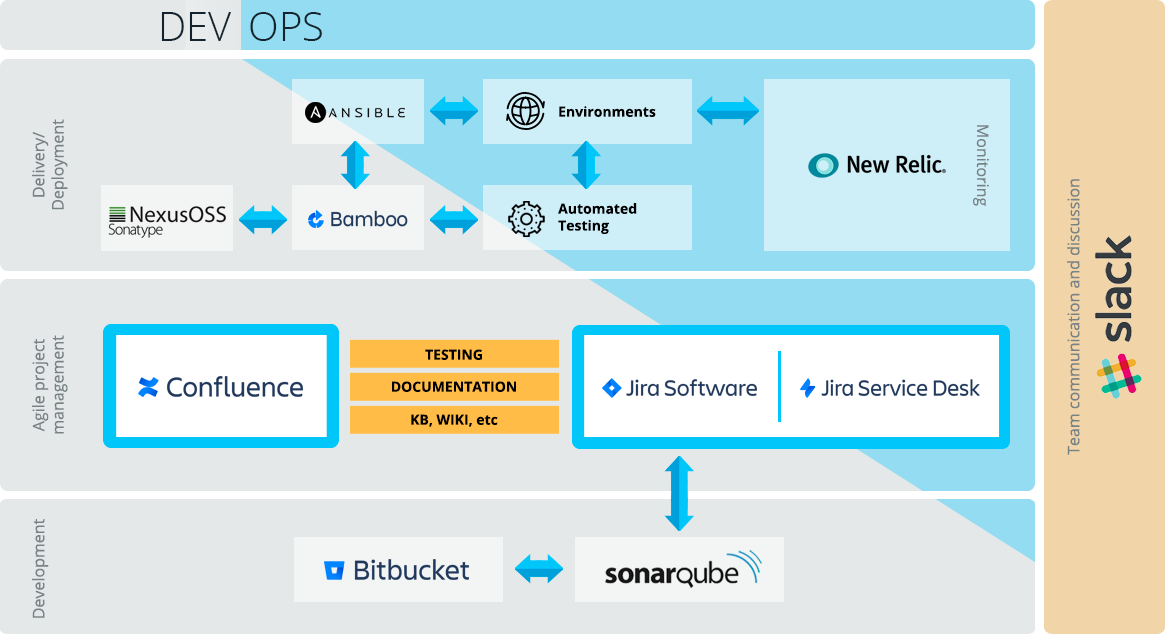 Orbis Optimises The Management And Quality Of Your Projects

Mitigate risk
More frequent updates to production mean more control and less risk

Traceability
End-to-end visibility and oversight across teams at all stages of the projects

Productivity
Accelerate development time by minimising project management administrative overheads

Boost quality
Get improvements in both the processes and results

Flexibility
Adaptable to various methodologies and processes including; CMMI, Scrum, Kanban, Lean and more

Stability and Security
Standardisation and automation of the application lifecycle

Reduce waste
Minimise waste by avoiding handoffs and discrete steps

Efficiency
Save costs and time by reducing project resources and timelines

Faster audits
Quick response to internal & External IT project audits
Main features
Orbis is an extensive suite of cutting-edge technologies
One solution to cover all the development and operation needs
Integrated software quality through SonarQube
Automated documentation and deliverables through Confluence plugins & Blueprints
Integrated APM (Application Performance Monitoring) through New Relic
Automation of continuous integration, delivery and deployment (Bamboo, Jenkins, Ansible)
Automated software testing in all phases (unit, integration, functional, BDD, etc)
Complementary services
Success in DevOps is highly dependent on the tools used. Orbis is a suite of next generation technologies that foster high performance development teams and smoother operations.
For any further help on the DevOps approach or if you want to get the most out of Orbis, we provide a comprehensive offering around Orbis:

Consultancy
New to DevOps? Let Our Consultants remove your inefficiencies and improve your results.

Tool selection
As a flexible platform, Orbis can be integrate with various different tools. Just tell us your preferences.

Migration and implementation
We help you adopt Orbis as well as migrate your data and exiting tools.

Customization and branding
Personalise the look and feel or implement a bespoke theme to your platform.

Add-ons
We can add new tools and tailored or third-party plugins.

Maintenance and support
Get ongoing support of the application lifecycle and harness its full power.