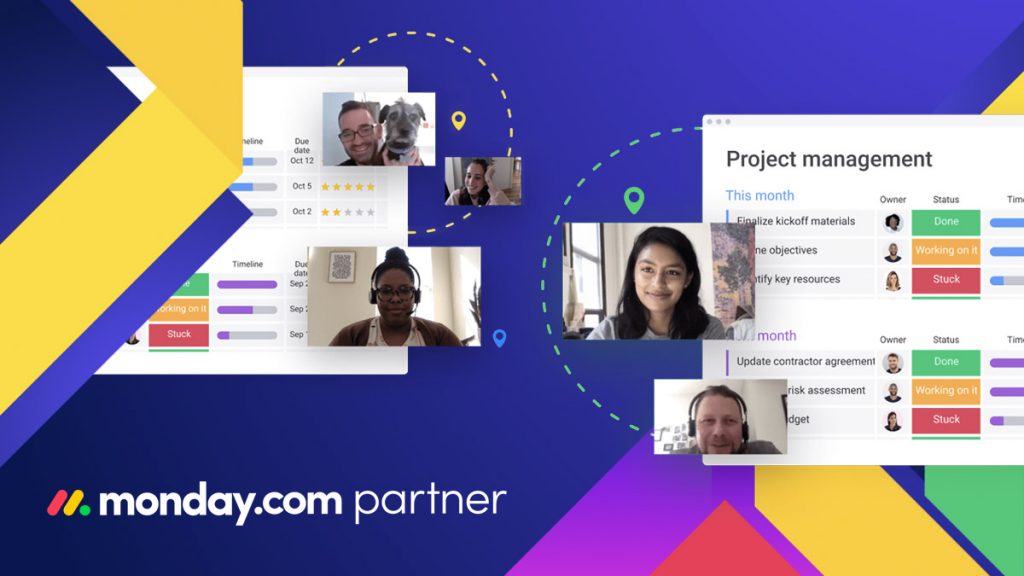 Xeridia continues its commitment to partnering with leading companies and today announces its partnership with monday.com, a platform designed to help teams, areas or departments streamline their work by creating and shaping workflows for planning, executing and tracking their processes, projects and operations.
monday.com is a fully fledged, fully customisable work operating system that is today driving the creation of highly effective teams in more than 130,000 companies across 180 countries. As part of this partnership, Xeridia will draw on the experience it has gained while implementing agile methodologies for companies in the United Kingdom and Spain. The objective is to increase companies' productivity by helping them to:
Design automated and efficient work processes.
Build cross-team collaboration that breaks down silos and streamlines task resolution.
Gain visibility for data-driven decision making.
Remote working is now a reality for many companies, either because of the increasingly widespread adoption of working from home or because of the geographical spread of their branch offices. This is why, now more than ever, digital tools are an essential part of a company's strategy to ensure that its teams work in alignment, increasing their productivity, improving their collaboration and maintaining the company's competitiveness.
"We are all witnesses to the challenges that companies are experiencing today, as they face a digital acceleration driven by the distributed nature of their teams, forcing them to optimise their processes to maintain the efficiency and quality of their services", says Roberto Vidal, CEO of Xeridia. "Xeridia and monday.com share a mission to help our customers achieve their goals by adopting more agile, collaborative, efficient and scalable ways of working. In this respect, monday.com is a valuable ally".
Want to know how to improve the efficiency of your teams in a matter of minutes?