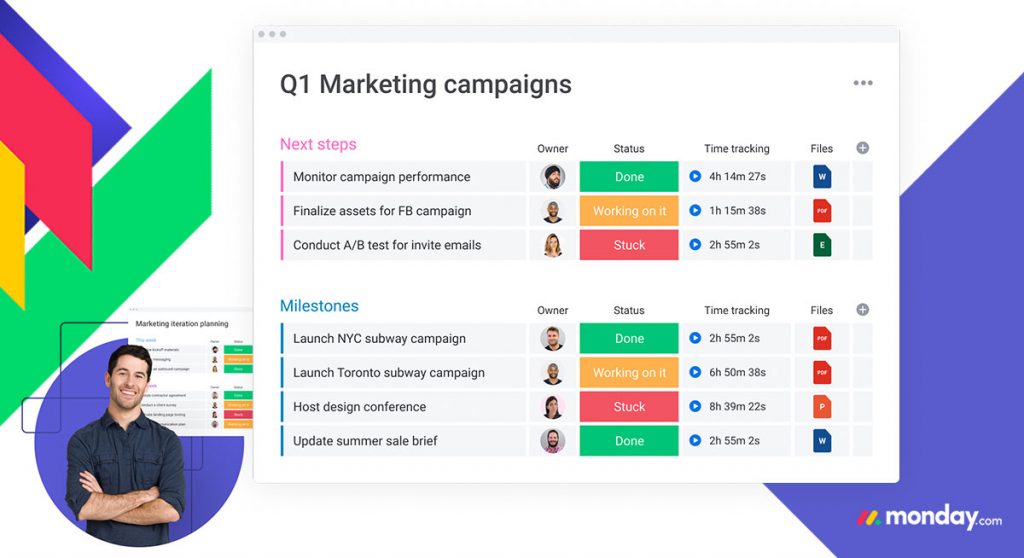 Over the past few years, CMOs have, more than ever, seen the ability to pivot quickly become the lynchpin of their strategy. The pandemic became a litmus test. The planning that had been advanced no longer worked. Communication gaps and siloed information became apparent.
As a result, they have had to adapt and reinvent themselves by creating new ways of working as a team. To do so, they will have to tackle a digital transformation that will make them more efficient.
The priority for marketing departments in the coming year is to overcome these 5 challenges:
1. Shifting to marketing work in-house
During the pandemic, 23% of organisations took this step. The main reason was to gain agility and flexibility in decision making and strategy changes required by such a changing situation.
2. Investing in technologies
The work of the marketing department requires complex processes. To optimise efficiency, it is necessary to have technologies that centralise communication, standardise processes and facilitate information flows.
3. Proving maketing's impact on overall business performance
In order to track the performance of a marketing department, many track lead acquisition. However, other strategies such as retention are more difficult to measure. Some barriers include:
Lack of team communication.
Lack of KPIs tracking.
Poor visibility of process efficiency.
4. Focusing on scalability
Scalability is not only the main goal of marketing teams, it is also their biggest challenge. Creating scalable processes is a prerequisite for increasing acquisition in a business. This allows teams to stay aligned and ensure the standardisation needed to sustain growth.
5. Becoming nimble
To be nimbler and able to respond on time in a changing environment, it is necessary to rely on technology and new agile frameworks.
The solution: choose teamwork tools that will grow with your team
It is essential for marketing departments that want to evolve to have a project management tool that allows them to create tailor-made processes and applications that meet their needs.
In recent years, monday.com has become the Work Operating System (Work OS), as it promotes better use of internal resources and facilitates collaboration with external freelancers. With monday.com, teams can:
Set milestones and deadlines.
Set assignees and manage workloads. Visualising task assignments, progress and output clearly provides visibility into the team's overall goals.
Create common spaces to share access to information in real time.
Integrate with other tools.
Design automations and workflows.
Create reports that incorporate data from other tools – including Google Analytics, marketing automation systems, social networks, etc. This provides a 360º view to measure ROI more accurately and make data-driven decisions.
There is a need to rely on technology that eliminates inefficiencies and bottlenecks and optimises organisation, communication and pace of work. monday.com Work OS empowers teams to achieve this by promoting collaboration, making it easier to escalate work, centralise information and improve efficiency among all involved.
monday.com use cases for marketing departments
Here are some of the most common use cases where marketing teams are leveraging monday.com to improve the operational efficiency of their projects:
New product launch management.
Campaign and PR management
Content request, review and approvals.
Event planning.
CRM and MQLs from forms.
Teams that have adopted platforms that promote teamwork and collaboration – such as a Work Os – have become equipped to eliminate common operationa challenges that impede the pace of work and lower efficiency. On the other hand, teams that still rely on mails and spreadsheets to manage work still regularly struggle with these issues.
According to monday.com's survey of CMOs of leading companies, relying on their project management platform has improved their teams' creativity, self-management, collaboration and communication by between 50% and 76%.
Empower your marketing team to thrive with monday.com